Check out October's LabArchives events!
Sign up for Virtual Bootcamp sessions: October 10-21
Whether you are a current LabArchives user or cautiously sitting on the sidelines reluctant to change old habits, this two-week event is dedicated to improving the management of your data. Pick and choose the sessions that interest you or attend all the sessions for a comprehensive look at LabArchives and how you can improve your research data management regimen.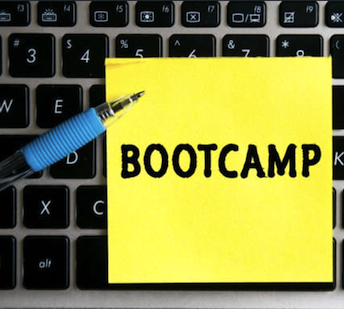 Join us in-person for the LabArchives Forum: October 25
Learn more about Columbia's electronic research notebook solution at our LabArchives Forum! Representatives from LabArchives will be on-site to introduce new users to the platform, and to give feedback on advanced topics with our more experienced users. Sessions are available on both Morningside and CUIMC campuses, with an opportunity to discuss shared challenges and solutions over lunch with your Columbia colleagues.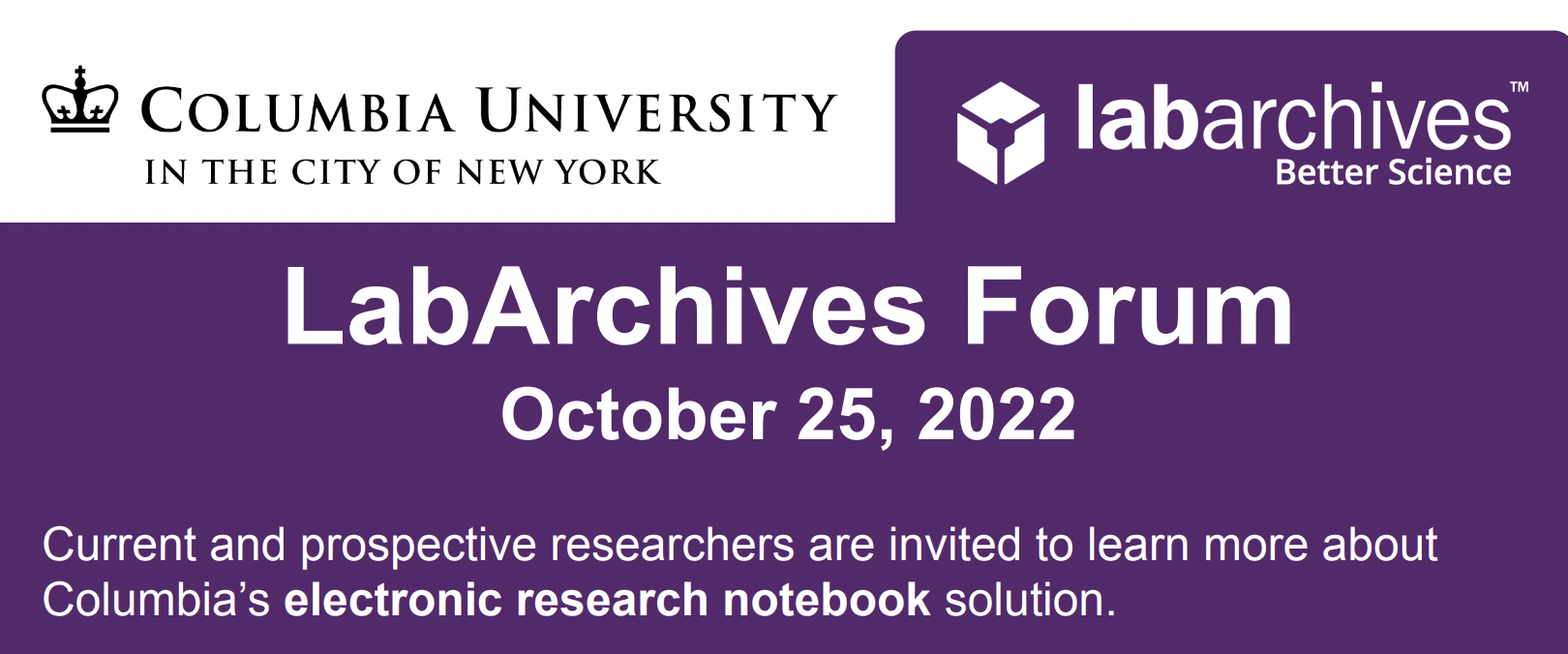 Columbia University provides an Electronic Research Notebook service for researchers, instructors, and students. This service helps organize and store laboratory data, provides information sharing, and enables collaboration, all with automated backups and a comprehensive audit trail.
This service, provided by LabArchives, is a secure, cloud-based system, accessible anywhere via a web browser.
LabArchives may be used on all CU campuses and is approved for PII, RHI, and PHI. It is registered in RSAM #5644.
Columbia's Electronic Notebook Service is funded by CUIT and the Libraries, in partnership with the Office of the Executive Vice President for Research, and is provided at no cost to you.